Automated Amazon Connect Post Agent Survey
Customer satisfaction surveys provide invaluable information about the quality and effectiveness of the service that customers received. Our auto CSAT survey solution kicks in automatically once the customer-agent conversation ends, providing an effective way to collect key feedback while the opinion is still fresh.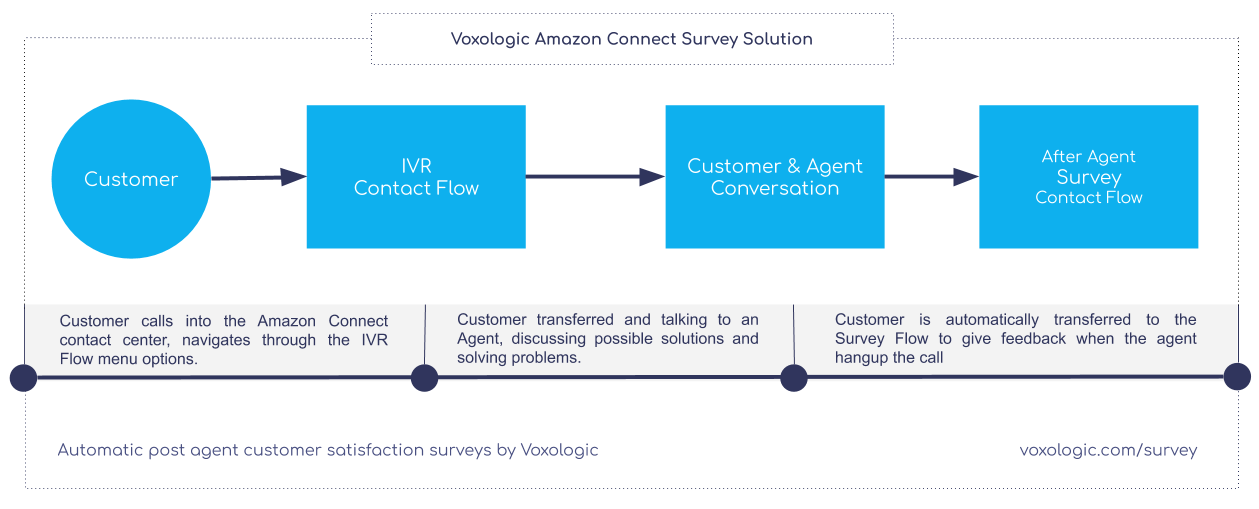 To gain insight into the customer's call center experience, our Survey Dashboard Visualization will provide you with all the necessary and customized reports. These reports are generated directly from the Auto Survey results.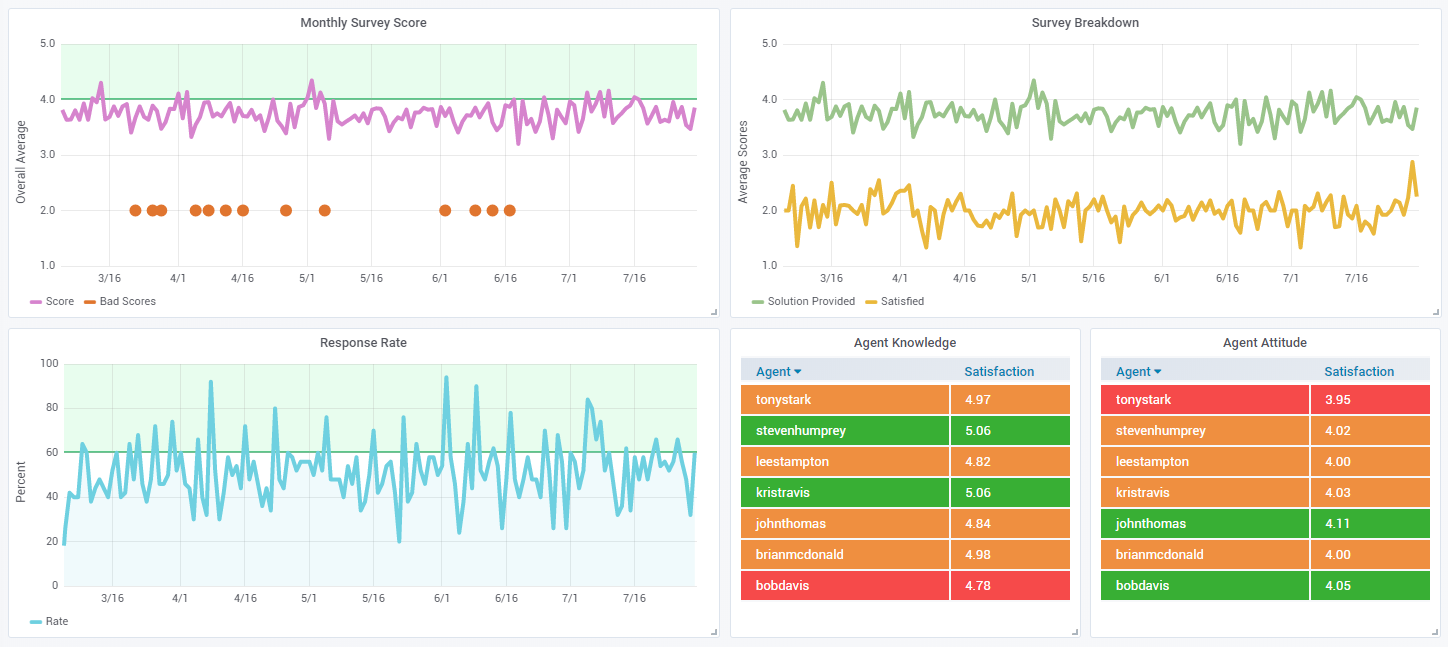 Our survey kicks in automatically. This means that you can get immediate and accurate feedback from your customer before they can forget the experience.
The survey flow starts when your agent disconnects the call and ends the conversation. Your customer will be automatically directed to the CSAT flow.
Are you interested?
Send us your details and we will get back to you!