Amazon Connect Audio Visual Notification
Never miss a customer's calls again without visual agent notification light solution! It prompts your Amazon Connect agents with audio and visual notifications directly on their physical workstation. This makes it possible for you to always get the call.
I am Interested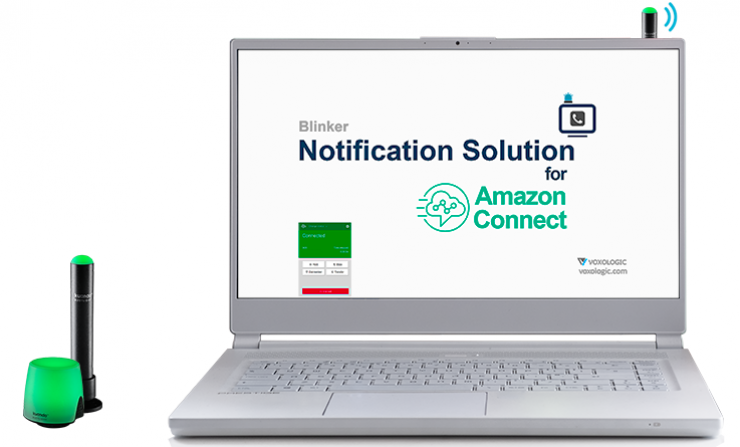 How does Voxologic's Amazon Connect Notification solution work?
When your agent's phone starts ringing, our solution will also begin to blink a specially designed LED light attached to the computer. The placement of the LED indicator makes it possible for your agents to know somebody's calling even if they are away from the keyboard.
Additionally, an external audible notification will start to play your own audio file in case the LED fails to catch the attention.
With this setup, your agents will be able to see if a call is coming in and you can expect a significant increase in timely handling of calls.
The Blinker
for Amazon Connect
On many occasions the agent may not be able to take calls. For example, when they are away from the computer or their headset is not on. In many cases, the agent may leave the desk to discuss something with a co-worker or just grab a coffee.
Voxologic's Amazon Connect Notification Solution can reduce the number of calls your agents miss in these moments by giving them an audio-visual indicator every time a customer calls in.
Are you interested?
Send us your details and we will get back to you!
Amazon Connect Solutions
Check out our other Amazon Connect solutions